Bass Tagging Program 
Over the past few years, many fishermen have noticed a depletion in the numbers and size of our bass population. We started a bass tagging survey in the fall of 2018, with the hope that we can understand the overall health of the bass, their growth rate, and how certain actions may be affecting their survival rate.
If you catch a bass with a numbered yellow tag, please DO NOT REMOVE THE TAG! If at all possible, photograph and note the tag number, measure the fish, and weigh the fish if possible. Inspect the fish and in your opinion, make note of general distinguishing marks and overall health, such as injuries, is it skinny or full bellied, is it missing a fin, or anything else that may stand out.
PLEASE RELEASE THE FISH UNHARMED so that we can continue to monitor its life following future catch and releases! Please email all information to the District by clicking here. Thanks for your cooperation.
To view the results of the October 4, 2018, DEEP electrofishing survey, click here.
To view the results of the 2019 survey, click here.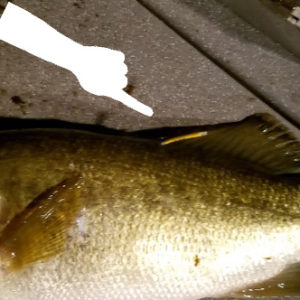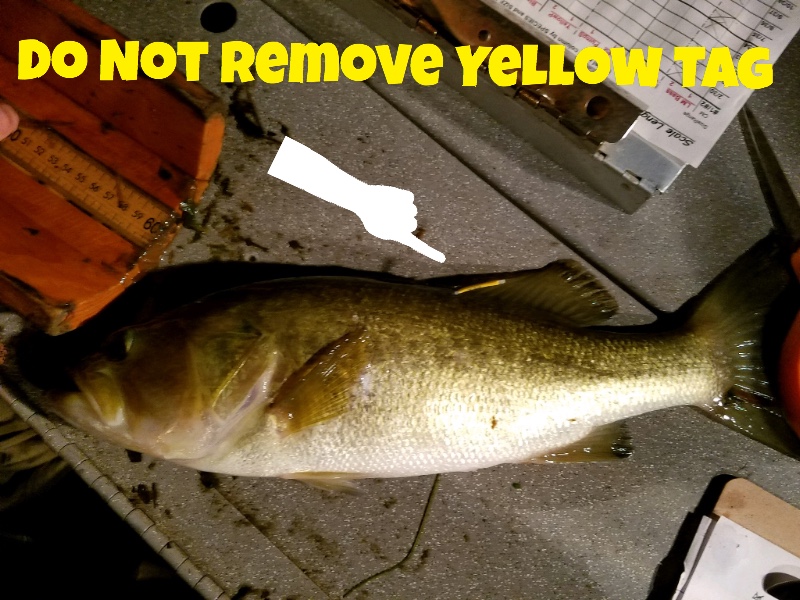 Amston Lake Fishing Ordinance 2008.6 (e)
No person may fish in any District Waters except in accordance with all regulations of the State and Town and all posted rules of the District. Catch-and-release fishing is recommended. Largemouth Bass that are 12 to 16 inch are in a "protected slot limit" and should not be removed; daily creel limit is two with only one being greater than 16 inches (other fish must be less than 12 inches). Artificial barbless lures and hooks, and live bait which is approved by CT state regulations should be used. Existing state laws cover all other fish species.